Baltique Marrakesh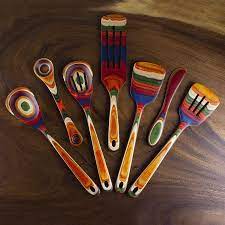 First in bamboo.
Totally Bamboo has continued to innovate since the inception of the bamboo cutting board. After the initial Hawaiian Collection Cutting Boards, Totally Bamboo also created:
The First Laminated Bamboo Salad Bowl
The First Bamboo Boards with a Decorative Inlay
GreenLite™: The First Dishwasher-Safe Bamboo Cutting Boards
These innovations and more have led to Totally Bamboo's current lineup of masterfully crafted cutting boards, beautifully designed bowls, clever utensils and smart storage solutions.
All Totally Bamboo products are designed and serviced from their 31,000 square foot headquarters in San Marcos, California.